Welcome to today's PPBF (Perfect Picture Book Friday) review of How to Heal a Broken Wing.
Welcoming wild critters into our home was part of my childhood.  My mother brought mice indoors to observe for a short while as temporary pets, a lunar moth, tree frogs, and birds that hit our windows. Some animals lived with us for short periods of time because our cat had attacked them and they needed to be nursed to health (mainly adorable, wide-eyed bunnies). Once we had a seriously injured mallard living in our kitchen that my mom found along a country road. One summer, my patient Mother tamed a wild deer to eat apple slices from her hand. Another summer, she set eggs near the hole of a fox's den, hoping to catch a glimpse of his rusty coat and dark-gloved paws.
The need to care for injured or neglected animals continues with me. Each bird that flies into the window receives a cozy, lined box, a dish of water and a bowl of bird seeds to help with its recovery. Those that don't survive…I carefully bury in the garden with flower petals, earth, and tears.
My daughter and I recently rescued a robin with a broken foot at a shopping mall. The bird huddled next to a stop sign with no place to go but onto a busy sidewalk or into a busy street. I wrapped the nervous robin in an old t-shirt, placed it in a small box, and we brought it to a nearby field. My daughter and I sat nearby, watching and waiting until it flew away.
My love of animal rescue stories shows itself in today's PPBF (Perfect Picture Book Friday) review, How to Heal a Broken Wing.  See the book on Amazon HERE.
Title – How to Heal a Broken Wing
Written and illustrated by – Bob Graham
Published by – Candlewick Press 2008
Suitable for ages – 3-7
Topics/Theme –  Animal rescue and kindness
Opening – High above the city, no one heard the soft thud of feathers against glass.
Amazon Review – In a spare urban fable, Bob Graham brings us one small boy, one loving family, and one miraculous story of hope and healing.
In a city full of hurried people, only young Will notices the bird lying hurt on the ground. With the help of his sympathetic mother, he gently wraps the injured bird and takes it home. In classic Bob Graham style, the beauty is in the details: the careful ministrations with an eyedropper, the bedroom filled with animal memorabilia, the saving of the single feather as a good-luck charm for the bird's return to the sky. Wistful and uplifting, here is a tale of possibility — and of the souls who never doubt its power.
Why do I like this book? In sparse text and tender illustrations, the reader strongly feels the love Will has for an injured bird. But Will doesn't only bring home the injured bird, he also saves a feather the bird lost,  hoping his parents can reattach it to help the bird fly again. Understanding their son's need to care for the bird, his mother brings a medical kit, and his father prepares a cozy box. In caring for the injured bird, Will and his family demonstrate a wonderful act of kindness from the heart.   
Learn about Bob Graham HERE.
Find more "Perfect Picture Book Friday" reviews at Susanna Leonard Hill's blog HERE.
Bird craft to make with kids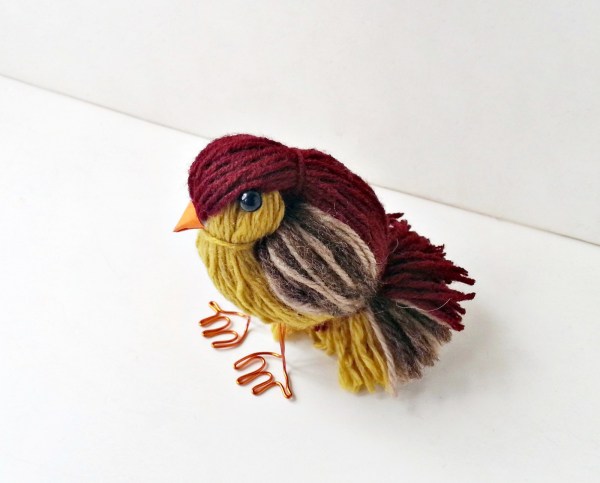 Find instructions HERE. After the text instructions, photographs follow, illustrating the process to make this adorable bird.
I hope you enjoyed today's picture book review.